In a recent Gallup poll, of the 7500 full-time employees surveyed, two thirds reported experiencing burnout. Many full-time workers even quit within just a few months of starting a new job. For those who are unable to balance their workload, satisfaction levels can directly impact productivity and an employees' longevity in the company. Here are a couple of tips and tricks to avoid personal burnout in your career:
1) Pick a career that you're passionate about. Many undergraduate university students opt into a field with higher earnings. Sometimes these opportunities do in fact increase your net worth, but ultimately fail to satisfy your other creative/emotional/business needs. Enjoying some aspect of your career is significant for your long-term happiness. It is perfectly acceptable to choose a career that may start off at a smaller salary and work your way up the corporate ladder as your personal life/fiscal needs demand.
2) Consider your hierarchy of needs. Career burnout can happen for a myriad of reasons, not only related to a passion for the job. Let us now refer to Maslow's Hierarchy of Needs, as it directly relates to happiness–not just in correlation to job satisfaction. The needs in this theory are often conceptualized as a pyramid. At the base of this pyramid, we have physiological needs. These are the very basic needs that every human has: food, water, a place to sleep, etc. The second tier is safety needs. Does the place you work at provide a secure/safe environment? The third level is love and belonging–what kind of relationship you foster with your colleagues, etc. The fourth level takes a look at esteem. Do you feel proud of your work at the end of the day? Do you enjoy talking about work outside of work? Or, do you feel uncomfortable mentioning it? The final top tier determines the greatest happiness that can help one feel satisfied with their career. It is self-actualization. Do you get excited about what you do on a daily basis?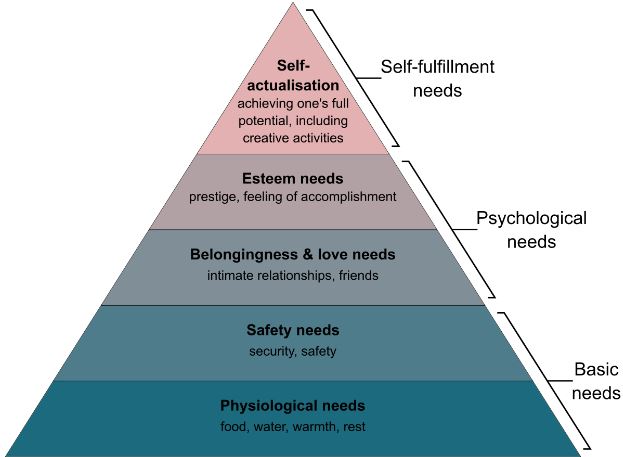 Asking yourself how you feel about these levels of needs can help you pinpoint what you are frustrated with and help you know how to troubleshoot and resolve to minimize burnout in the long run. If you believe you may be on the verge of burnout, schedule an appointment with A Caring Approach today. Dr. Durana can help you find ways to reduce stress and determine your priorities through wellness life coaching.